AA Poster

Posts: 314
Joined: Fri Apr 27, 2012 5:21 pm
Location: NW Pa.
Would any 22BPCR shooters care to share photos of your fine rifles so us newbies know what we are looking at and FOR?
Please include description of what brand rifle,barrel & length,sight combinations.Pics of your cross sticks would be of value also.
Thank You
B Poster

Posts: 80
Joined: Sun May 16, 2010 2:17 pm
Location: San Diego, Ca
I shift through three rifles depending on mood - my primary 22 BPCR rifle being my CPA with a Douglass air gauged barrel trimmed to 21 inches (which has great off hand balance) and sports an MVA B5 scope. The fore end wood has been replaced with a semi beavertail which sits in the cross sticks better - barrels below the rifle are for standard BPCR and Buffalo Matches - 30" barrels in 38-50, 45-70 and 45-90.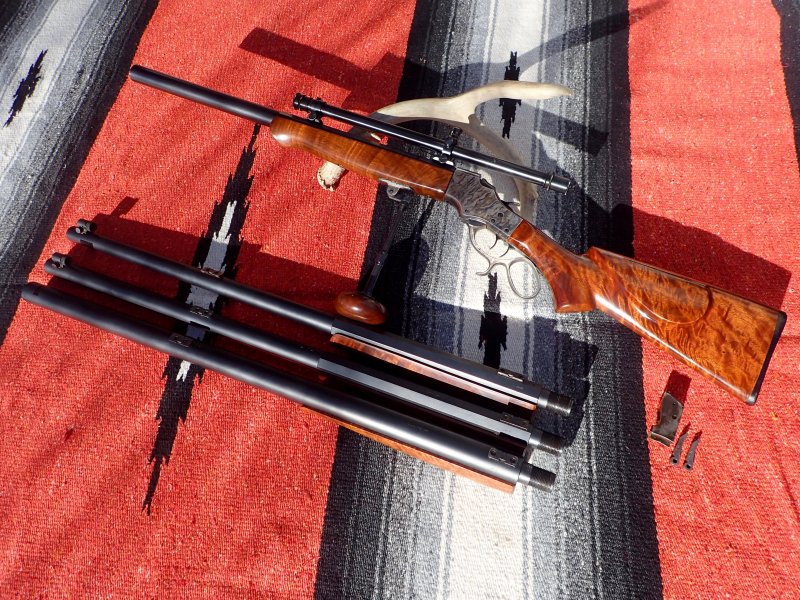 When I get into an iron sight mood I grab my Stevens 414. This is the rifle I started shooting 22 BPCR with and is really accurate also. Had the B5 scope on it, but when I picked up the CPA I put the Lyman sight back on and it is permanently iron now (but I saved the scope blocks just in case).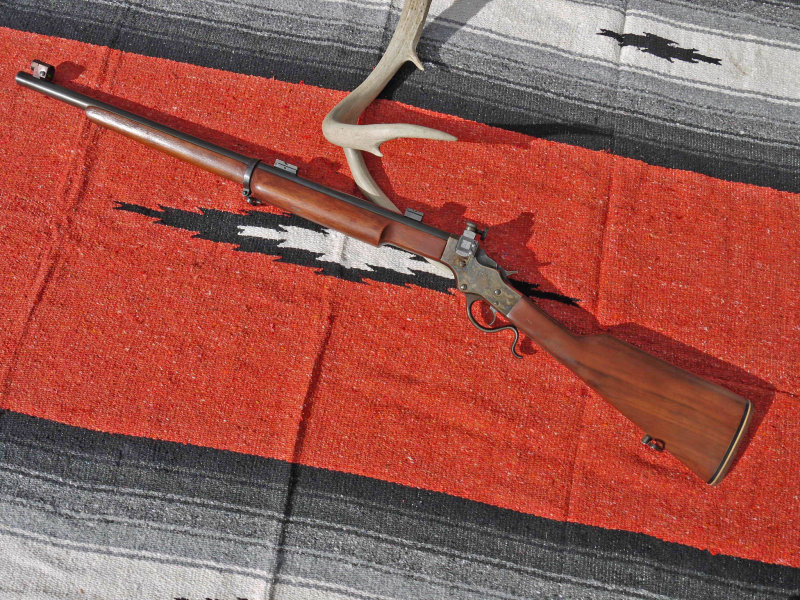 My latest project is this Winchester Miroku low wall (which I admittedly hardly ever use as it is) This rifle will be rebarreled with a heavier Lilja barrel and get the color case treatment and a Treebone stock. I'll use it for 22 BPCR occasionally, but mostly use it for 22 Schuetzen matches if I can get it to shoot as well as the CPA. As it sits in factory configuration it can't keep up with the CPA or even the 100+ year old Stevens in the accuracy department.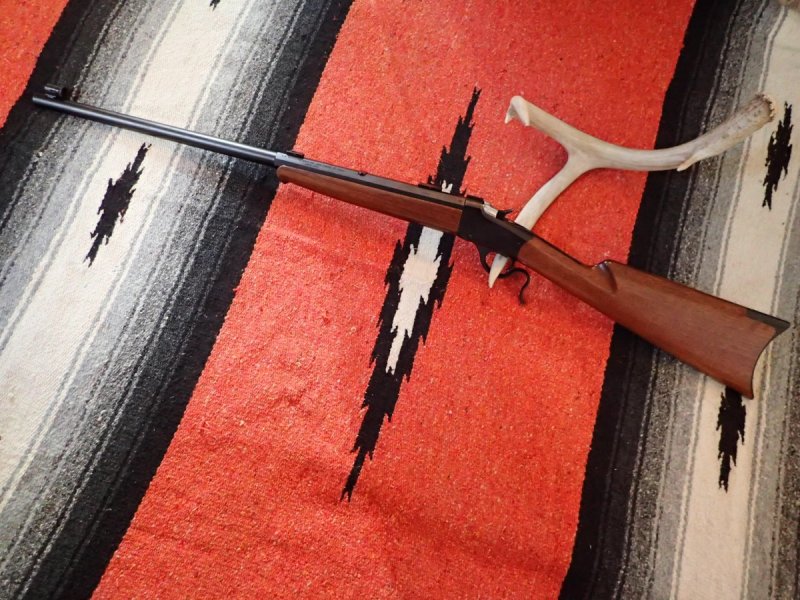 I built my own cross sticks - pictured here with my old Pedersoli 40-65 (which I sold to pick up the CPA). We just started shooting 22 BPCR at a second club I belong to, but it has a concrete apron at the shooting line, so cross sticks which need to staked in are obviously out - I will be building a set with a flat base just for this type of range.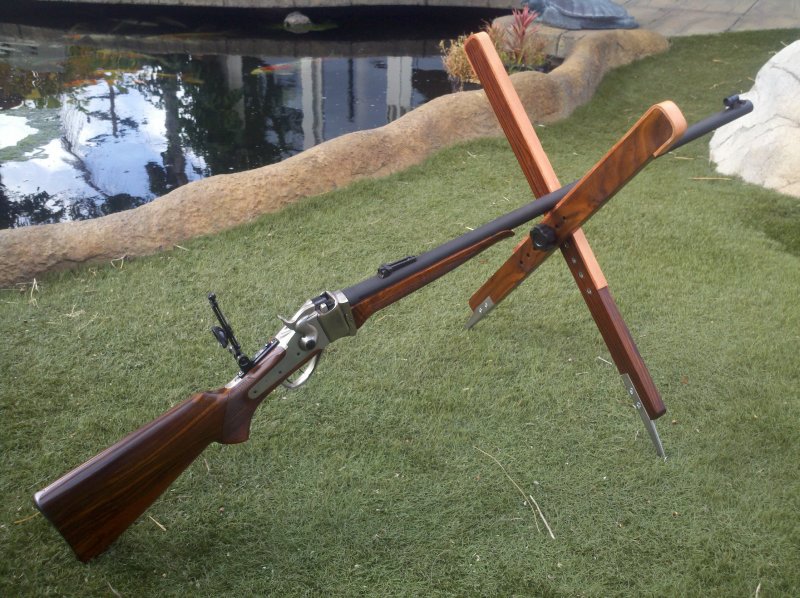 AA Poster

Posts: 362
Joined: Sun Apr 19, 2009 2:47 pm
Location: Asheville, NC
Contact:
Hey Baja,
After seeing those beautiful pictures. . . I think I need to smoke a cigarette and cool down!
That's some gun porn, right there!

ShootingStar
Greg
AAA Poster

Posts: 585
Joined: Fri Jul 26, 2013 5:48 pm
I don't have many pictures of my .22bpcr rifle in its silhouette configuration, but this is close to how it is dressed for the game. However, I shoot irons only, so the scope comes off and an MVA Schuetzen Soule is mounted (you can see the base here).
I forgot, you wanted some other info.
the rifle is an original Winchester low wall receiver and barrel (sort of). The outer barrel is a 28" #2 barrel that was bored to 0.65". A 17" Lilja "tight" barrel was installed inside of it, leaving 11" of backbore. To make up for lost muzzle weight, there is an underrib from the forearm tip to the muzzle. Single set trigger, dual hammer springs, and sometimes a titanium short-fall hammer, but that often gets swapped out to another gun. It has a few other oddities, mostly cosmetic or for use in other settings like offhand schuetzen or long-range shooting, etc.
Last edited by
BrentD
on Thu Mar 01, 2018 7:24 am, edited 1 time in total.
AA Poster

Posts: 263
Joined: Tue Jun 03, 2014 12:31 am
In the next couple weeks CPA #2 should be in, then I will post some gun porn. Duelling CPA's 6 barrel set. Just for more fun and other stuff.
Grizz

Let's shoot some STEEL!!
AA Poster

Posts: 314
Joined: Fri Apr 27, 2012 5:21 pm
Location: NW Pa.
A Poster

Posts: 187
Joined: Fri Jan 23, 2009 7:23 pm
Location: Bogan Gate NSW Australia
Hey Brent, what the heck is all that white stuff on the ground? Don't get any of that around here.
Taps