Here is my pellet trap that I made so I can shoot indoors. It is bascially 24 " X 24" X 16" deep. The plywood on the outside is 3/4 inch thick. When I first made this trap, I used thin sheet metal on the inside. It wasn't long before the pellets started denting the sheet metal.
I then lined the inside of the trap with 1/8 inch flat steel plate. Too quite the impact of the pellet, I bolted a rubber mud flap in between the back piece of plate and the plywood. For the swinging plate that is hanging in the middle, I used the 1/8" flat plate, rubber mud flap and a piece of 1/2 inch plywood. With the mud flap sandwiched between the flat plate and the plywood, their is no ringing and just a dull thud when the pellet strikes the impact plate. I used the piece of angle iron on top of the trap to support the swining impact plate.
The base of the trap is a 2X4 frame with a piece of 2X4 in the middle running from front to back. It is very soild and take two people to pick it up and move it if necessary. I don't know what it actually weighs but I would guess somewhere between 100 to 125 lbs.
Everything is bascially bolted together. I can take it apart if I need too but I don't see any reason that I need too. With the big piece of cardboard as a backer for the paper target, there is no splash back. With it being inside, I don't have to worry about not being able to shoot (practice) due to bad weather conditions. I can shoot all three of my silhouette air rifles and not worry about the pellet not being contained.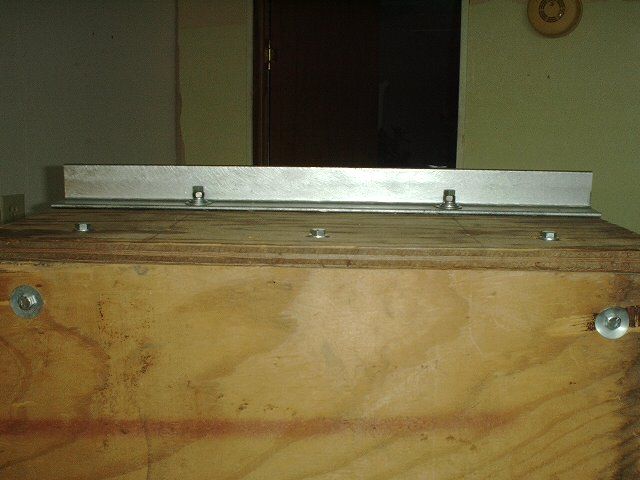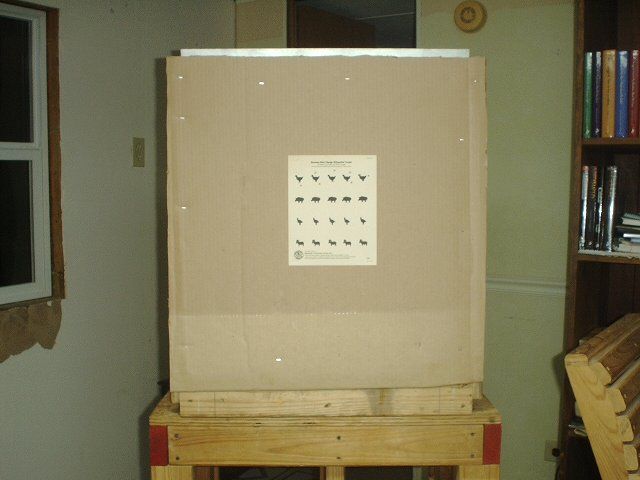 ---
A Poster

Posts: 179
Joined: Thu Aug 06, 2009 3:41 pm
You do good work Ken---nice trap!
---
ywltzucanrknrl wrote:You do good work Ken---nice trap!
Thanks and I am glad you liked it. I pulled the old piece of cardboard off this weekend, so I could replace it and look at the impact plate. I could tell where the pellets were striking the plate. The paint was ate up but no damage at all to the plate. Now I just need to get aother piece of thick cardboard stapled up and start shooting.
---